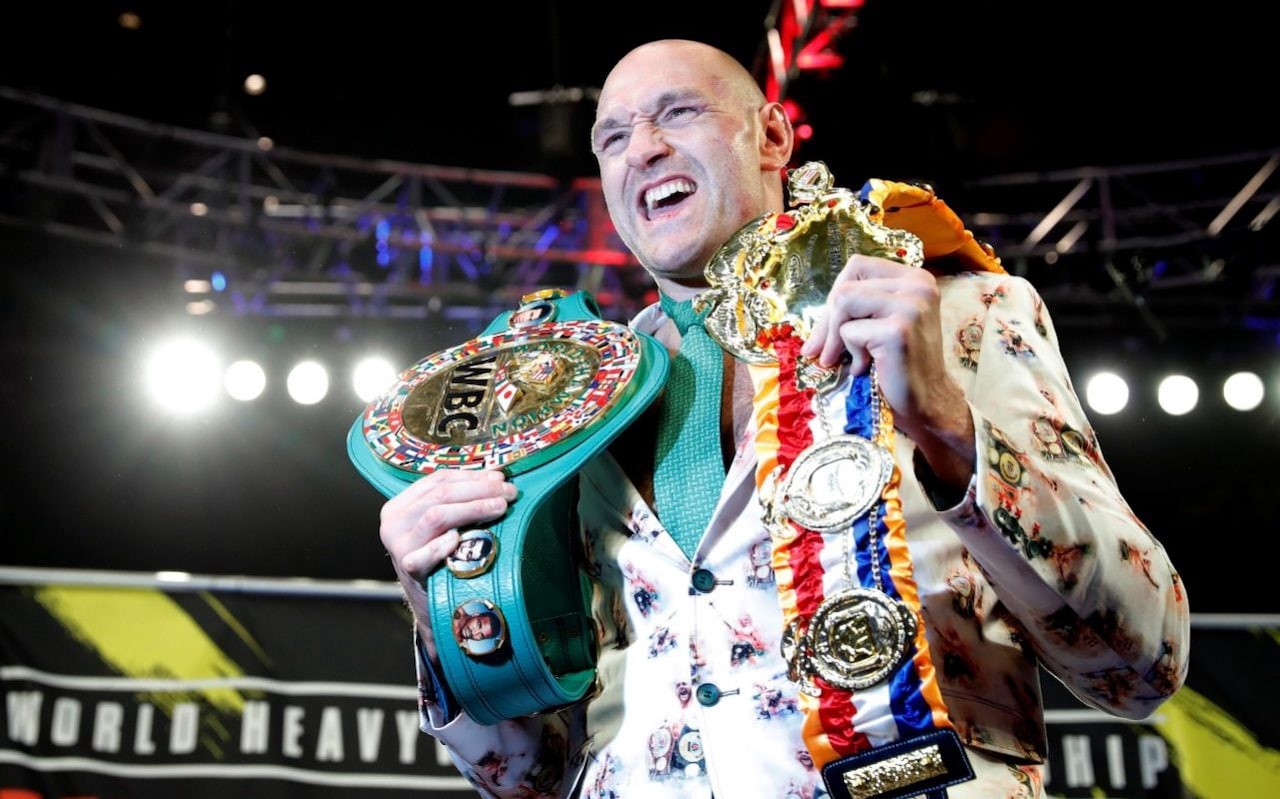 Reuters
When the Lights Are Brightest: The Gypsy King's Second Lease on Life
By on Friday, February 28, 2020
As with Canelo-Golovkin, Charlo-Harrison, Ward-Kovalev, most expected more of the same in a second go. The puncher leading, while the boxer doubles down on elusiveness and finesse. Fine-tuned adjustments producing a narrow winner down the stretch. But this wasn't a fight won by inches, it was swept by miles.
It was Tyson Fury who knew better. Perceived by most as the winner of the first fight, Wilder's late fight adjustments and momentum had him close a betting favorite. But Fury recognized the ball was now left in his court and flipped the script coming into the rematch.
He didn't agree with the first fight's decision, but he simultaneously understood why he didn't get it. Always an excellent ring general, it was now Fury's chance to learn how to punctuate his dominance. Instead of being lulled into complacency by the adulation of his fans, Tyson Fury was preparing to counter a check with checkmate.
Stiffening his shots and interlacing feints, Fury pressured while simultaneously keeping Wilder at the end of his jab. And if Wilder got an inch too close, he was grabbed and rag-dolled.
For good reason, heavyweights are rarely regarded as pound-for-pound greats, but this was a phenomenal execution of a game-plan reminiscent to how Golovkin both pressured and controlled Canelo Alvarez in their first bout. Only Wilder didn't have the technical ability to respond in kind.
In a result that seems extremely obvious in hindsight, the depth of Tyson Fury's game shone as Wilder struggled to find a chance to even throw much less land. Its hard to even say what Wilder's game-plan was because he spent most of the fight trying to find a second wind that Fury fully exhausted from him.
Tyson Fury stamps his ticket to all-time greatness. The two-time champion undresses another long-reigning heavyweight king treading on an aura of invincibility. But something was extra special about yesterday.
For all his flaws, Tyson Fury flourishes when the lights are brightest. In a history checkered with highs and lows, Tyson Fury still had something more to give.
Those who had been following Fury since he was fighting at leisure centers with a full head of hair and being polled a close underdog to David Price watched him live up to his namesake in destructive fashion as the entire world stopped for one day for the sake of heavyweight boxing. Bring on the historical comparisons and inane hypothetical matchups, Tyson Fury is transcending his era.
Boxing is life's great equalizer. A second chance in life. A second chance in public perception. While being a champion can't fully absolve the sins of the past. Fans don't let the flaws of fighters define them and in turn fighters do not have to let their flaws consume them.