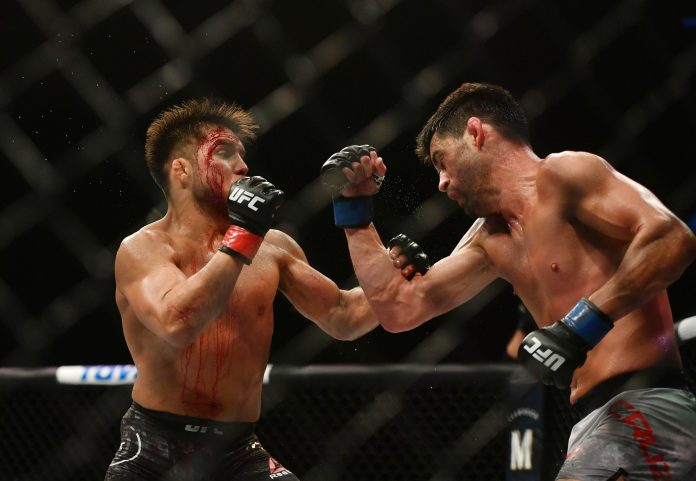 Jasen Vinlove/USA TODAY Sports
What Can Boxing Learn From The UFC's Return?
By on Tuesday, May 12, 2020
The UFC was itching to be the first live sport to return amid the coronavirus pandemic currently sweeping the globe. Whether their attempt was hasty or not is irrelevant because they pulled it off. They delivered a pay-per-view and all signs point to the event being a success.
The event wasn't without issue. No event is.
The question now is how can boxing learn from the successes and failures of the UFC? This question is answered on the latest episode of the Sunday Puncher Podcast. Listen below.