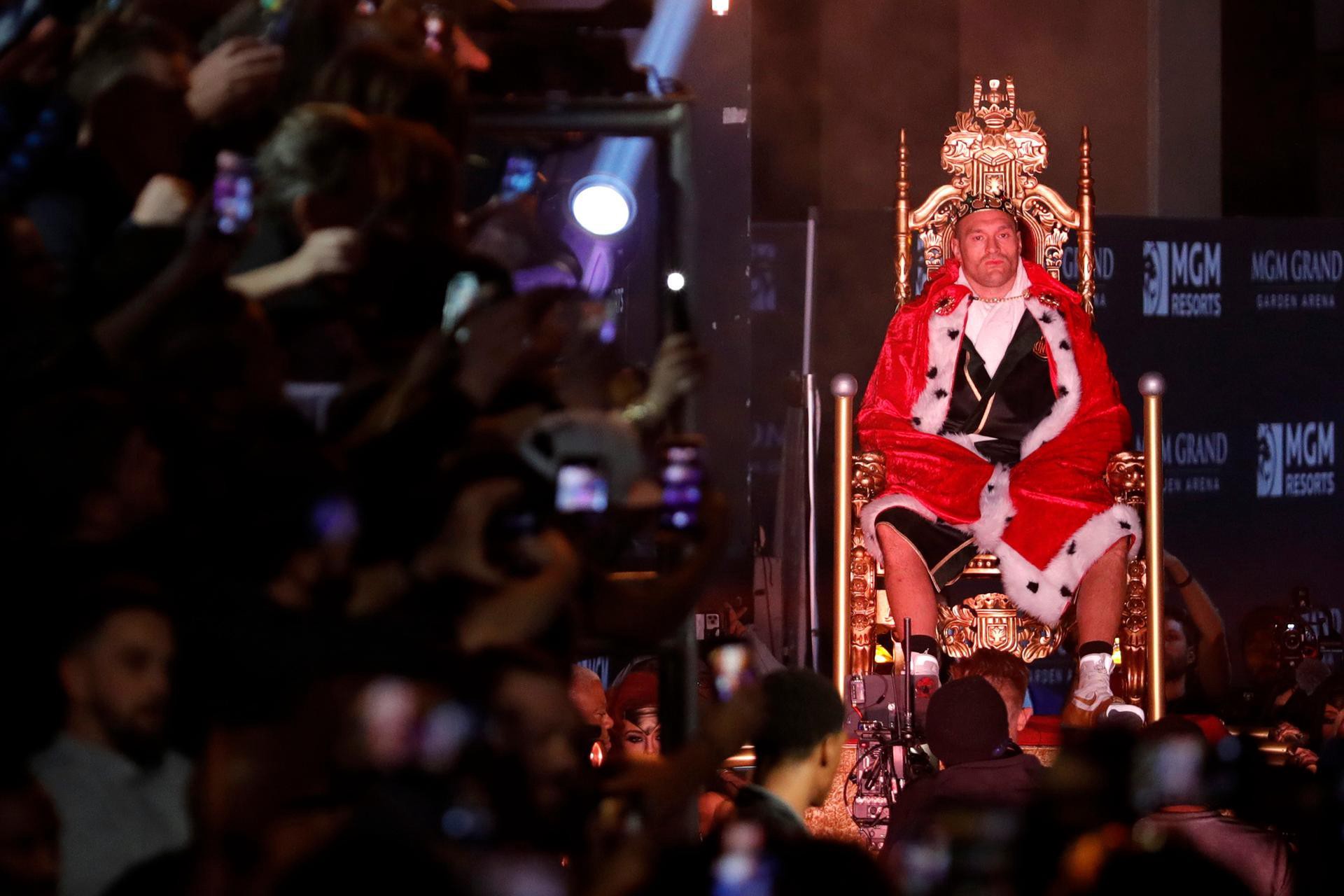 Reuters
Were You Not Entertained Fury Dismantles Wilder
By on Wednesday, February 26, 2020
Discombobulated, wounded and bloodied, Deontay Wilder was rendered a shell of the fearsome figure he cut for ten previous title defences. Despite all that has and will be written, the problem was not Wilder's perceived fraudulence but it was similarly neither a case of the various physical impairments that he may or may not have had.
The problem was that he was faced with a man his better. Something which was made partially clear fourteen months ago in Hollywood and was now crystal clear in Sin City. A man now may very well undoubtedly be the better of everyone from this resurgent era of big men.
Tyson Fury laid bare his game-plan for this rematch months in advance. Sit down on his punches, back the puncher up, shoot the backhand straight down the middle – get the knockout. But we'd hardly believe him. Not the man who'd abdicated the throne as quickly as he'd ascended to it, not the man with a meagre 60% knockout ratio. Not him. No chance.
But as the first bell rang and Fury marked his territory in the middle of that Vegas ring, you were forced to take the man at his word. The opening two passages were competitive as Fury's more punctual and snappy offense matched up to the jab and glancing whippersnappers from Wilder. The third round however was more back than forth and Wilder found himself dropped, stumbling and sinking quickly without trace.
Everything else after that point might have taken valuable money making years off Deontay Wilder's career. Perhaps a little befuddled by the resilience of Wilder in his role as the aggressor, Fury relentlessly pecked away at the champion for as long as Wilder's corner would allow him to stand – at one point leaning in to sample the blood of his foe as if it were a Twilight scene.
Main trainer Jay Deas tried to be brave on his fighter's behalf, but co-trainer Mark Breland, the wiser head in a fiery camp, saved Wilder from himself as he flailed away aimlessly and without conviction.
For the slain champion, a period of soul searching and wound licking surely awaits. Defeat on the highest stage, depending on inner resolve, can make make either mice or monsters of men. For a man who strived for any sort of acclaim for so long, having the world swept underneath him as soon as he got to the big dance could be soul crushing for Wilder, but it could also make him more vengeful — even with time against him.
For his conqueror, there is much to rejoice for in the spoils of victory. We are often accustomed to the positive and negative sparks which come from those around the top of their craft. In the past four years, Tyson Fury took the boxing and wider world on a ride filled with thrills, ecstasy, deceit, and frustration. Forever a flawed but fascinating figure, Fury will undoubtedly take us on further rides to come, containing similar emotions and sentiments.
He has garnered our attention, our scorn, our condemnation and our bemusement all at one stage or another. However on this one night in Vegas, he garnered nothing but our respect and admiration as he once again demonstrated himself to be the fighter he always claimed that he would be.