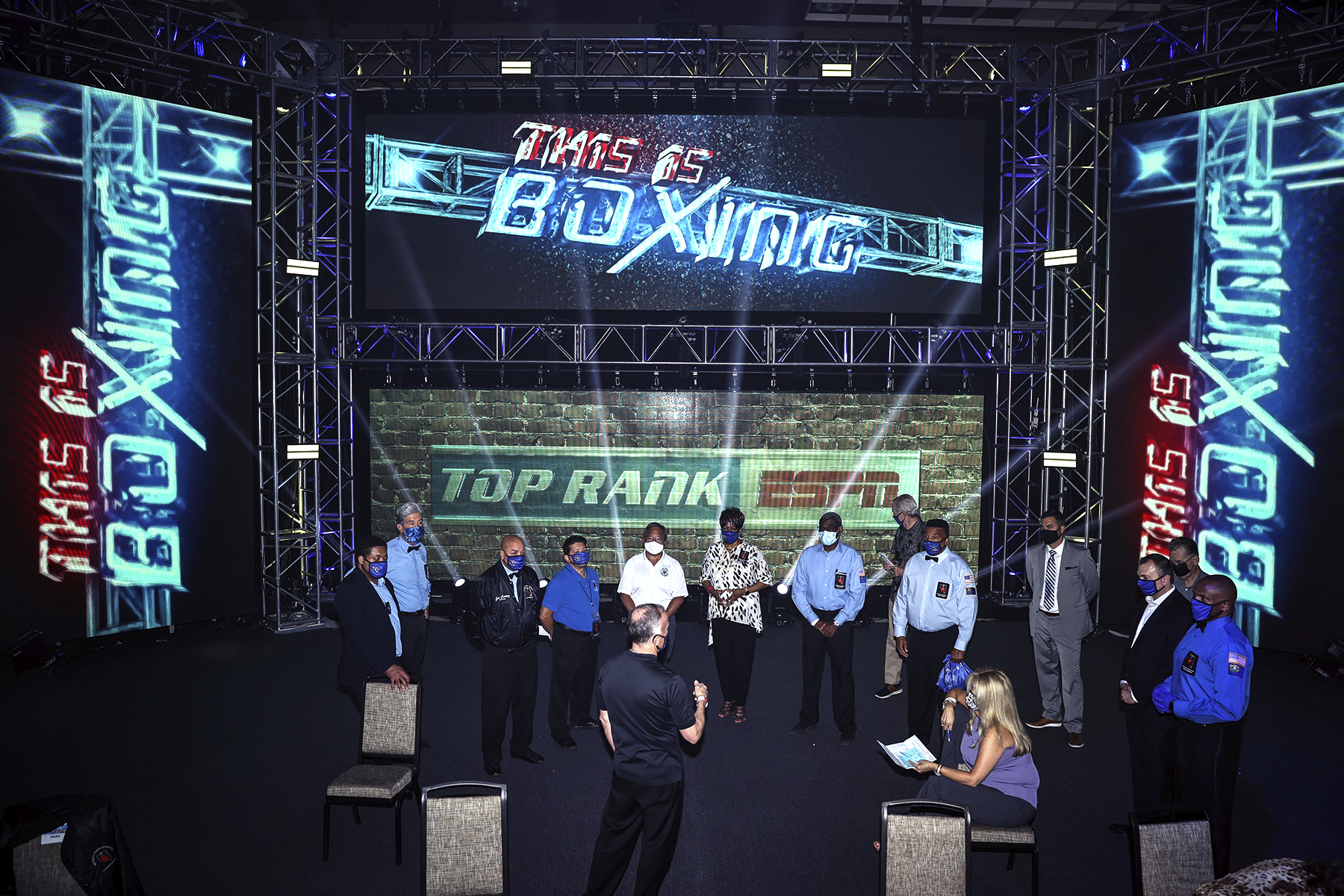 Mikey Williams/Top Rank
Top Rank Is Just Alright With Us
By on Monday, June 29, 2020
Boxing is back in full swing… at least from the Top Rank side of things and we've seen the full gamut of fights. From heavyweights struggling through 6 rounders to one of the most promising young fighters in all of boxing.
On last week's podcast the conversation might have veered into the territory of overly critical. Most of the criticisms were completely valid, but rather than continue to paint the shows in a bad light, we decided this week to look at the bright side of Top Rank's return to prime time television.
This week we discussed how the fights have been mostly enjoyable and interesting with lowered expectations.
We also discussed PBC's continued silence. It's been weeks and while there have been a couple of rumors, there is nothing definitive on their return other than that it is imminent. We went ahead and speculated when the series would return and who might be in the running for one of these early fights given social media activity.
It is internet sleuthing at it's best and sure to not blow up in our faces like Rollins's attempt to break news about Javier Martinez's pro debut.
This week's podcast devolves into an argument over whether or not Dmitry Bivol could beat Canelo Alvarez and furthermore, is he better than Artur Beterbiev? Of course, this answer is infuriating and there seems to be an overinflation on one of, if not multiple parties involved in this conversation.
The former leader of the Soviet Union also makes an appearance on this episode which marks his first mention in over 300 episodes. Be sure to listen to this week's episode. Here is a full breakdown of the major topics discussed:
1min - what was enjoyable about Top Rank this week?
13min - Top Rank's schedule compared to other sports and the significance of boxing at a regular interval
28min - Moloney-Franco, were you surprised by the result?
40min - the return of PBC, when they might announce, what they might announce?
1hr 1min - How sanctioning bodies will behave when boxing fully resumes & what was going on with Oubaali v Donaire?
1hr 10min - why Lex likes Dmitry Bivol and can he beat Canelo & Beterbiev?
1hr 22min - the Amanda Serrano and Katie Taylor situation, who's lying?
1hr 37min - Jarrell Miller tests positive for PEDs again, what is next for him?
1hr 41min - Who is to blame for Top Rank's cancellations