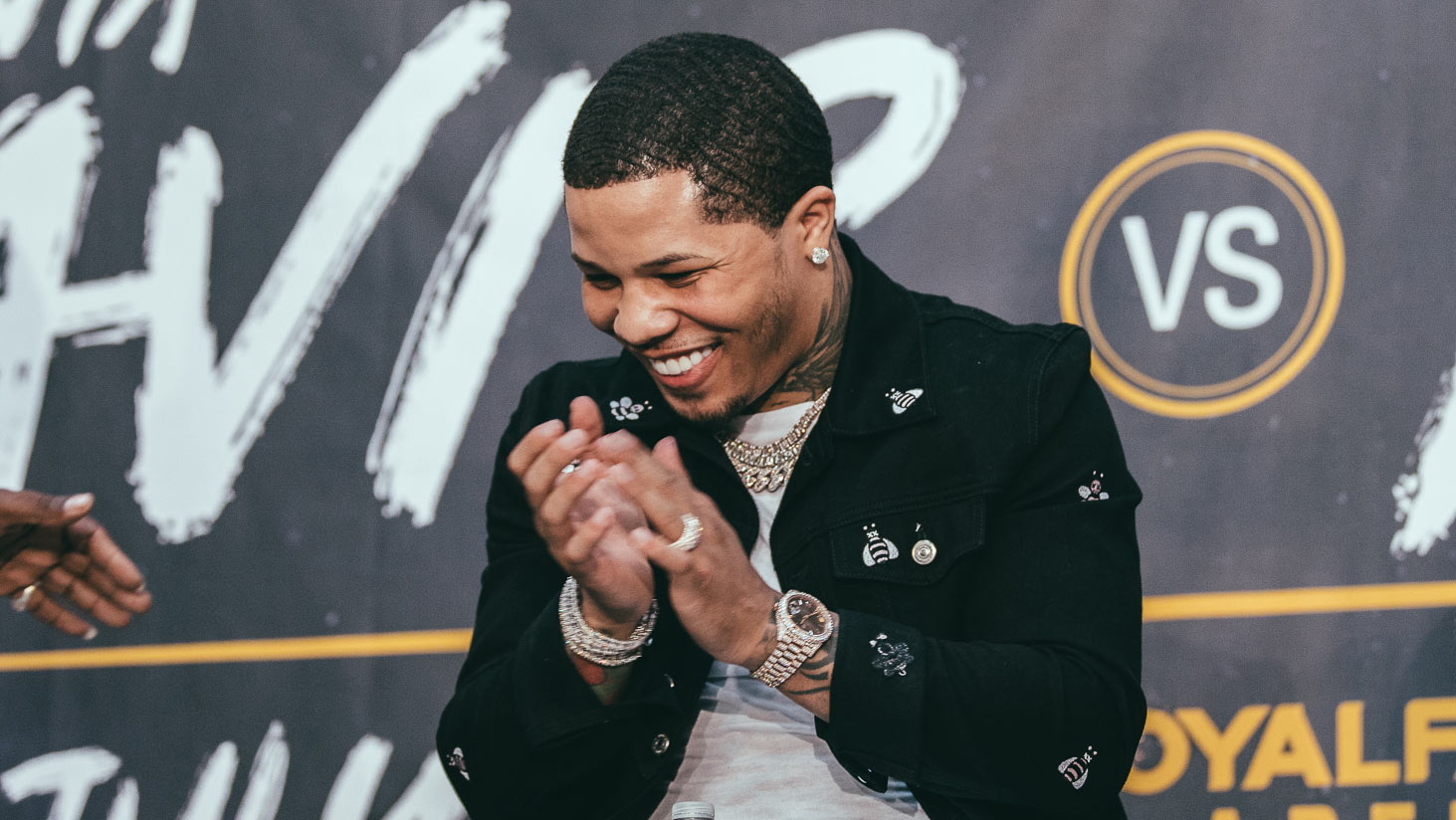 PBC
Showtime and PBC Unveil An Ambitious 2020 Schedule
By on Monday, July 27, 2020
March 9th was the last time Showtime sent out a communication to officially announce a fight with a world championship on the line. For 135 days of quarantine, stay-at-home orders, civil unrest, protests, Tiger King, Hamilton-on-Disney+, and three unimpressive streaming service launches, Stephen Espinoza, Al Haymon, and whoever else thanklessly works in the shadows among the two organizations were in the lab cooking up a schedule that has unanimously been a hit with boxing fans.
Showtime unveiled a schedule not just on a 'we'll see how it goes' basis, but a schedule that will take us to the conclusion of 2020. It is ambitious and it will require all parties involved to walk a tightrope if they hope to pull it off without a hitch.
The plan laid out is a lofty one and it will face a lot of the same problems Top Rank had to deal with in their Summer Series. Top Rank's return in Las Vegas appeared to check off all the boxes for keeping fighters, staff, and crew safe, but they were still ravaged by positive COVID-19 tests among other issues we won't get into here. Showtime has taken their time to let some states figure out how to successfully deal with the virus before heading there.
Connecticut has done remarkably well with the virus and does appear like a place where we could see fans return sooner rather than later.
Showtime's announced schedule takes us all the way to December and features many high stakes fights that were already impacted by the global pandemic. They won't exactly have the regularity and frequency of Top Rank's summer schedule, but ViacomCBS will get their money's worth from the Mohegan Sun Arena by switching back and forth between Bellator MMA and Showtime boxing.
The crown jewels of Showtime and Premier Boxing Champions announced schedule include the long-rumored meeting of Gervonta Davis and Leo Santa Cruz at 130 pounds and the Charlo twins doubleheader.
The matchup between Davis and Santa Cruz is a long time coming and around January it had emerged as a very obvious matchup coming to pay-per-view. Of all the fights on the docket, this one may be the most impacted by the lack of a live crowd. Leo Santa Cruz has packed arenas in the Los Angeles and Las Vegas area and Gervonta Davis has quickly become one of the preeminent ticket movers in all of boxing. It's easy to imagine these guys doing a huge gate and selling out a venue in a pre-pandemic world, but the world has moved on to no crowds and so to have the decision-makers for Showtime and PBC.
The fight itself is rife with storyline. From the all-too-predictable WBA move of putting two titles on the line in one fight to Gervonta Davis dropping down to 130 lbs after a close shave making 135 lbs to Leo Santa Cruz never facing a true power puncher to Gervonta Davis facing someone who has demonstrated an ability to adjust over the course of 12 rounds. This fight is far from being the easy walk-in-the-park that some have pegged it as.
Then there is the novel concept that is the Jermall and Jermell Charlo pay-per-view. A doubleheader of sorts where for the price of a normal pay-per-view, you'll have the Charlo twins headlining separate cards in the toughest fights of their careers to date.
Jermall's campaign at middleweight has been plagued by network warfare and promotional politics. Not to mention some not-so-subtle jockeying for lucrative opportunities against Canelo Alvarez. What we're left with is a good resume in that Jermall has dominated his opponents, but not an entirely impressive one.
Derevyanchenko represents a significant step up. He's a measuring stick for the elite fighters of the middleweight division. Danny Jacobs and Gennady Golovkin had to scrape by and earn every single round they won against Derevyanchenko. Should Jermall Charlo get past this test, it would give us a great indicator for where Jermall sits among the top fighters in the world. A dominant win may leapfrog him over Gennady Golovkin in the middleweight rankings as Golovkin continues succumb to father time.
Jermell Charlo on the other hand is in the fight of his life. At least on paper. Jeison Rosario is coming off what can only be classified as a one-sided beatdown of unified champion Julian Williams. Williams had previously done a demo job on Jarrett Hurd, the resident Frankenstein monster of the 154 pound division.
The wild thing to consider is that a year and a half ago as PBC was just beginning to ease into their new deal with FOX, it looked very obvious that Jermell Charlo and Jarrett Hurd was the unification of the future and putting it on pay-per-view was a very real outcome.
Charlo lost controversially. Hurd lost dramatically. Charlo got the win back in emphatic fashion. And the guy who is left standing opposing Charlo as the dust has settled is the big punching kid who came from nothing, Jeison Rosario.
This fight can be broken down in many ways, but all of it going to go out the window once the uninformed learn of Jeison Rosario's past . It's hard not to root for him and believe success will be his as he continues to develop as a professional.
Of course, if any fighter was going to oppose him and stand up to the rage and violence of Rosario's past, it's perhaps the most headstrong and stubborn fighter in the sport, Jermell Charlo.
Two other title fights accompany the two separate cards.
The rest of the schedule is all over the board and delivers championship caliber boxing in a variety of ways.
Stephen Fulton and Angelo Leo will be up first and it's a classic case of sink or swim for the two young super bantamweights. Unless we are given an absolute classic where both guys win based on the strength of their performance, someone's going to get knocked back down into the contender level.
Erickson Lubin and Terrell Gausha will meet September 19th as an appetizer for what could be next for the winner of the Charlo-Rosario unification.
Sergey Lipinets and Kudratillo Abdukakhorov will fly under the radar, but Lipinets has never been in a bad fight. Abdukakhorov hasn't exactly wowed on his ascent through the welterweight ranks and he will get tossed into the fire. This one isn't going to break viewing records, but it's a good fight for hardcore fans.
2019 feels like an eternity ago with all the changes we've gone through in the 7 months it has been 2020. If we rewind back to 2019 for a second, one of the prevailing sentiments was that Nonito Donaire was the storyline fighter of the year. He had that blistering war with Naoya Inoue and Donaire's performance was so gutsy, so admirable, so nostalgic, that we completely absolved Inoue of any criticism and showered Donaire with love.
No problem for anyone who put some eggs in the Donaire basket during his magical HBO run pre-Rigondeaux.
Now Donaire meets Nordine Oubaali for another chance at capturing a world title. Should Donaire prevail, this could be one of the great accomplishments of 2020 and would mark the second straight year of Donaire stealing headlines. Donaire will enter his fight with Oubaali as a guy most counted out years ago, a survivor of 12 rounds with a Monster, and a recently turned 38-year-old.
The Showtime schedule is ambitious and is one half of what PBC expects to deliver to boxing fans this year. On the whole the schedule encapsulates what the PBC brand is all about, premier boxing. That hasn't always been the case with PBC often times delivering fights that are targeted for casuals, but don't register with the hardcore fans. It appears they've found the balance and the response has been overall positive across all levels of fandom.
While it would be nice for pay-per-view fights to not be pay-per-view, boxing fans continue to live in a fantasy that has never been a reality in their lifetimes. The model of pay-per-view has been here before most of us got here and it's going to stay for the foreseeable future. Those who've dabbled with the idea of getting rid of it have found themselves suddenly looking at the tried-and-tested method.